SCIENTIFIC DOMAINS
Synchrotron Light production
Key words: Scientific computing, Beamline software, Beamline engineering, Samole enviroments, Optics, Chemistry, Beamline electronics, Detectors
FACILITIES
There are some facilities in:
 ELECTRON STORAGE
BRIGHTNESS AND EMITTANCE
MAGNETIC LATTICE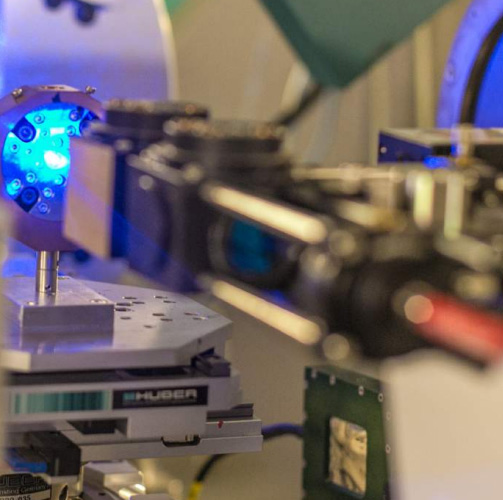 SERVICES
Access to New Science: to make the most out of the high brightness of a fourth-generation Synchrotron Light Source to explore techniques such as coherent scattering, nanofocus and inelastic scattering spectroscopy;

Improvement to Current Science: to provide access to enhanced versions of experimental techniques currently available through the high brightness and wide spectrum provided by the Source;

Innovation in Strategic Areas: to provide high-tech tools to solve problems in strategic areas for the Country.
ACCESS RULES
Once registered in the SAU Online website, the user must click "Submit a new Proposal" and follow the instructions therein. In addition to filling out a general form online, the user must fill out three other forms:
Research Proposal Form, filled out from a template and attached as PDF;

Instrumentation Form, filled out from a template specific for each beamline, and attached as PDF;

Sample and Security Form, filled out online;

For the process of analyzing proposals to occur more evenly, all proposals must follow the template provided. Proposals that do not follow this template will not be considered in the evaluation process.
DEADLINES
Depends on facility.
CONTACTS
User Support Services
sau@cnpem.br
+55 19 3512-1025