SCIENTIFIC DOMAINS
Biotechnology and drugs development
Key words: Molecular Mechanisms Of Development And Diseases, Biology Of Pathogens, Drug And Cosmetic Discovery And Development, Biocatalysis And Biological Engineering, Computational Biology
FACILITIES
There are some facilities in each subject:
Beamlines
Bioassays
Bioinformatics
Biological Imaging
Crystallization of Macromolecules
DNA Microarray
Genome Modification
Mass Spectrometry
Nuclear Magnetic Resonance
Spectroscopy and Calorimetry
Viral Vector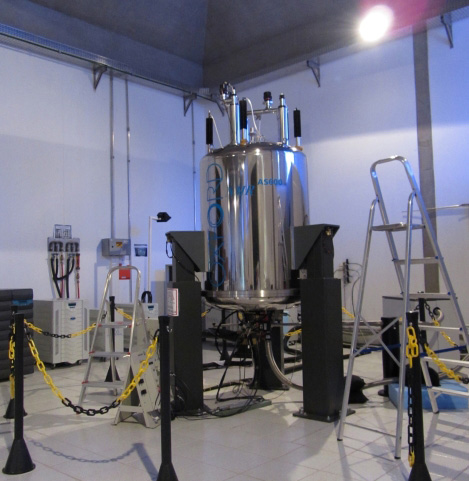 SERVICES
Depends on the laboratory
ACCESS RULES
The academic community can apply to use these Laboratories by submitting a research proposal in the User Portal or by contacting the facility coordinator.
More information regarding the applications forms is available on the web pages of each Laboratory.
For the submission of proposals, the research project must have prior support from funding agencies. The running costs of the facilities, for the academic community, are paid with resources from the management contract between CNPEM and the Ministry of Science and Technology.
DEADLINES
FACILITY SUBMISSION PERIOD / PERFORMANCE PERIOD
MAS
01/aug/2019 to 31/aug/2019,
04/feb/2019 to 13/Dec/2019,
04/feb/2020 to 14/Dec/2020
NMR
03/Jan/2019 to 12/dec/2019
14/Jan/2019 to 13/Dec/2019
ROBOLAB
19/aug/2019 to 08/dec/2019
19/aug/2019 to 08/dec/2019
LEC
14/Jan/2019 to 06/dec/2019
21/Jan/2019 to 13/Dec/2019
ACCESS CALL
SUPPORT MEASURES

CTBE/CNPEM has accommodation designed exclusively to host researchers, technicians, fellows or trainees, non-residents of Campinas, who are performing regular activities in the laboratories.
CONTACTS
For more info please contact specific laboratory
lnbiocomunica@cnpem.br
+55 19 3512.1267