SCIENTIFIC DOMAINS
Biofuel
Key words: Mechanical Processes for Agricultural Operations, Agricultural Management and Sustainability, Plant Biology, Ethanol 2G, Green Chemistry, Biorefineries Assessment
FACILITIES
Sequenciador (Illumina (modelo HiSeq 2500))
Sequenciador (Illumina (modelo MiSeq))
Selecionador automatizado de colônias genéticas (Genetix (modelo Qpix2))
Sistema para automação de processos de pipetagem (Eppendorf (Modelo Epmotion 5075))
Sistema de eletroforese capilar (Beckman Coulter (modelo P/ACE MDQ))
Espectrofotômetros (Tecan (modelo Infinite M200) e Thermo System (modelo NanoDrop 2000c))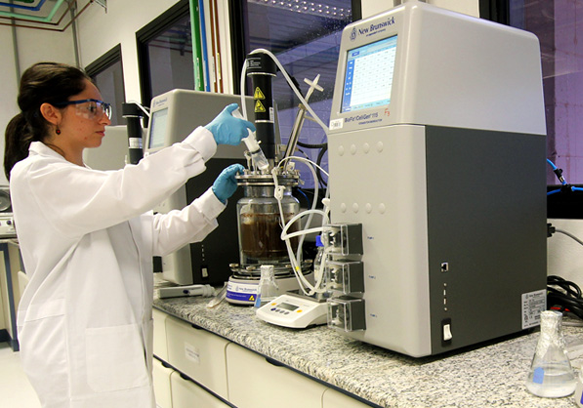 SERVICES
Pilot Plant for Process Development (PPDP), Bioprocess Development (LDB), Macromolecule Analysis (LAM), Metabolomics (LabMet), Process Development (LDP), High Throughput Sequencing and Robotics Laboratory (NGS), Virtual Sugarcane Biorefinery (VSB)
ACCESS RULES
– Open to all interested users without regard to nationality or institutional affiliation.
– Provides resources sufficient for users to conduct research safely and efficiently. Allocation of facility resources is determined by merit upon a review of the proposed work.
– User fees are not charged for non-profit research institutions if the user intends to publish the research results in the literature. In some cases, a non-financial counterpart may be required, such as reagents and raw materials for the experiments performed. Full recovery of the costs is required for proprietary work.
DEADLINES
Submission period:
10/dec/2018 to 15/may/2018
Performance period:
ACCOMODATION

CTBE/CNPEM has accommodation designed exclusively to host researchers, technicians, fellows or trainees, non-residents of Campinas, who are performing regular activities in the laboratories.
CONTACTS
Brazilian Bioethanol Science and Technology Laboratory (CTBE)

Secretariat




sau@cnpem.br
+55 (19) 3512-3592